30 hour free funding
30 hour free funding
11 May 2017 (by admin)
30 hour free funding is available to 3 and 4 year olds. Parents must satisfy certain criteria to qualify.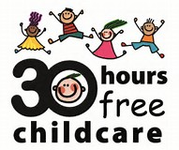 Chapel Street Nursery School will be offering 48 x 30 hour places in the nursery from September 2017 for 3 and 4 year olds. They will be offered on a first come, first served basis. We have to limit our places due to the number of children we can accommodate at lunch time. This funding only applies to children the term after their third birthday.
You can check for eligibility and apply for the funding at www.childcarechoices.gov.uk
You will be given an eligibility code which you will need to give to the nursery office. Please let us know which days and sessions you will require. You must renew your application every three months. Failure to renew will result in you having to pay for any hours over the 15 hours that all three year olds are entitled to, or the extra hours being removed.
We will be offering the 30 hours in sessions 9 till 12 and 1 till 4 daily. Parents will have the option of paying for the lunch hour at £4.80 for care plus £1.95 for the meal or taking your child home for lunch. We are doing this to ensure the education that takes place during the sessions is not interrupted by children arriving late or leaving early.