Early Years Pupil Premium
Early Years Pupil Premium
The aim of the Early Years Pupil Premium is to support children from disadvantaged backgrounds by funding providers and schools like our nursery school to raise the quality of our provision.
All children aged three and four, whose parents meeting the eligibility criteria, will benefit. The nursery receives the funding and allocates it according to the individual needs of the children. This amounts to just over £100 per child per term.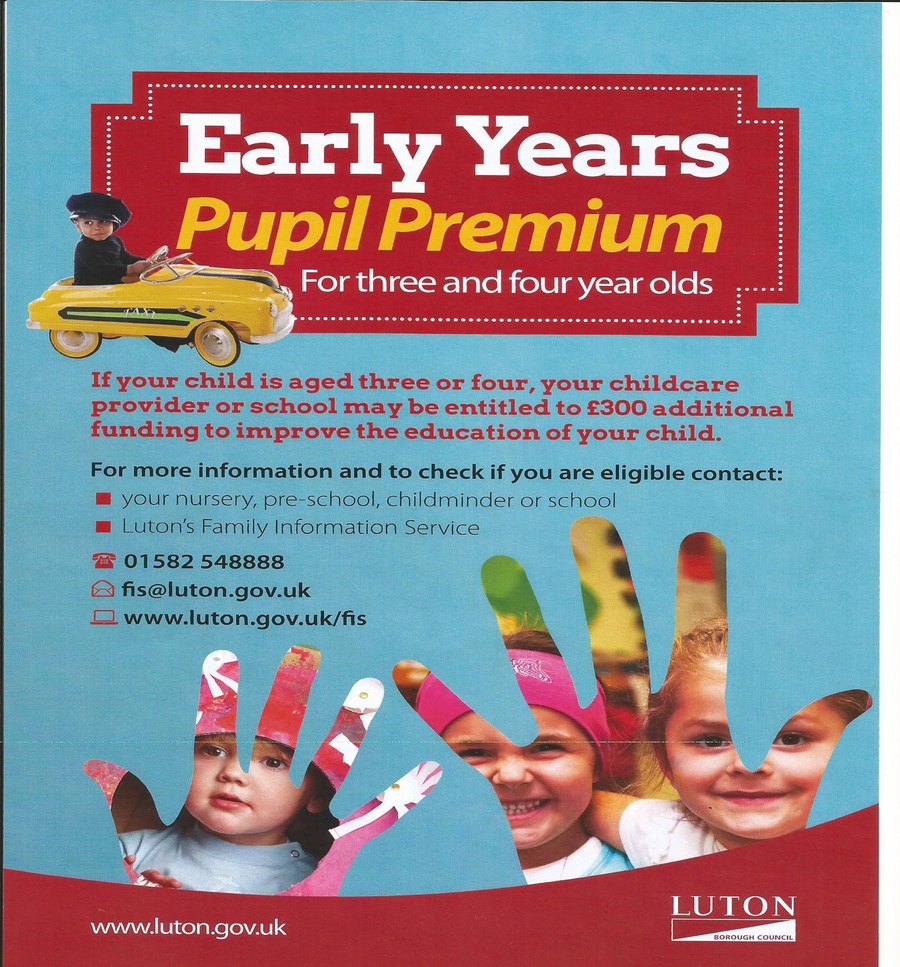 EYPP FUNDING 2017-18
During 2017-18 we received £12,775.
We have used this money for:
Forest school training and resources

Waterproof suits for when the children play outside in the rain

Diwali workshop and dance troupe

Zoolab visit. The company brought a selection of minibeasts to show the children

Magician performance

Costs towards Speech and Language therapy and resources

Living Eggs. We look after 10 eggs which are kept under incubator conditions and observe them hatching into chicks

Theatre Performance - Little Meerkat, Big Panic - to visit the nursery during summer 2018

Guinea pigs and their food and equipment

Dell Farm Trip - we took 26 children to Dell Farm for the day in June 2018.
EYPP FUNDING 2018-19
From April 2018 to December 2018 we received £5747. Click on the link below to see how this has been used. Currently being updated, Autumn 2021.
EYPP funding information 2018-19